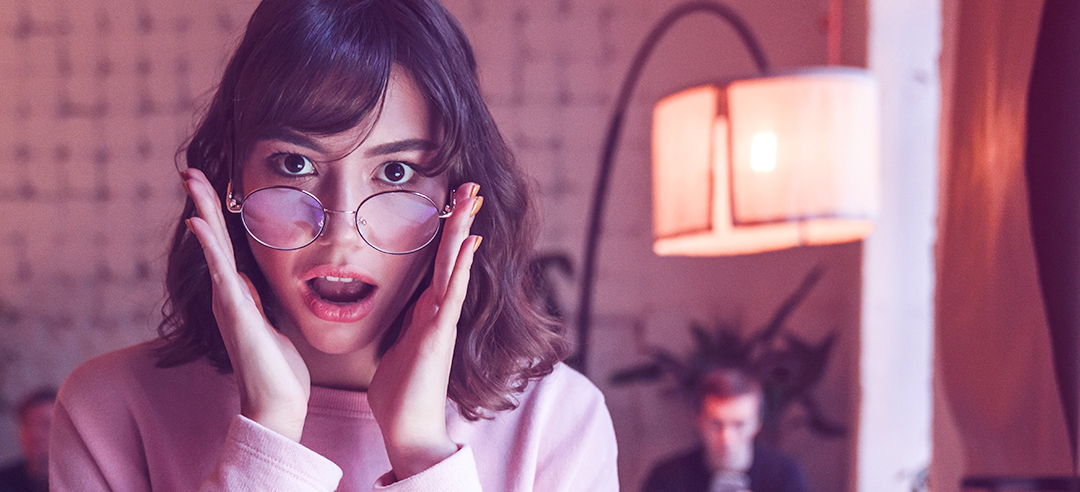 Back to blog menu
Let's dive into the topic of user experience, and why it is so essential for any business strategy.
In 2020 more than ever, society has become more and more internet-focused. Retail is mostly replaced with online shopping, and with lock-downs happening across the globe, people are generally spending more time online.
As a modern business owner, you have probably established a smaller or bigger digital footprint of your own, and are aiming to grow your online presence, trying to succeed in a digital world.  
You have probably done some research about Digital Marketing, maybe even Inbound Marketing, and you have quite possibly applied some of these gems of knowledge to your business strategy. 
User Experience as a vital element of a business strategy
Pre-digital age, user, or customer experience was still important, but nowadays it can make or break your business.
With businesses relying on online exposure, reviews, and impressions, user experience is now more in focus than ever. Therefore you should always keep it in mind when creating new web pages, content, or campaigns for your business. You will need to make it a part of your business strategy, so it is something that you can measure.
Interesting user experience statistics
Here are some recent statistics on the topic, highlighting the relevance of this element:
52% of users said that a bad mobile experience made them less likely to engage with a company.

Mobile users are five times more likely to desert a task if a website isn't mobile optimized.

73% of people are more persuaded by video to buy a product or a service

60% of Consumers feel better about a brand, and trust it more after consuming content from it.

70% of consumers learn about a company through their blog and content rather than ads.

79% of people who don't like what they find on one site will go back and search for another site

88% of users are less likely to return to a website after terrible user experience.

53% of the people leave the website if the area needs more than 3 seconds to load.

70% of people look at lists with bullet points, 55% look at lists without bullet points.
Keeping all this in mind, you want to make sure you are keeping your website and your content up to date. Do you have a way for your customers to provide you with feedback on their experience? You should not take customer feedback for granted; it will give you valuable insight for future improvement.
Have you walked in your customer's shoes and done all the actions they would need to take when finding an answer on your website? It is a beneficial exercise to do this; this way, you will notice all the pain-points and can take action to address them.
The following UX statistics will show you the importance of preventing user frustration:
13% of customers will tell 15 or more people about their bad experiences. 

72% will tell six or more people about their good experiences with a business.

Only 1 out of 26 customers complain when they are unsatisfied. The absence of negative feedback isn't a sign of satisfaction.

PWC found that 32% of the customers would leave a brand they loved after just one bad experience.

In 2018 about 21% of mobile apps had only been used once.

90% of users have stopped using an app due to poor performance.

"3⁄4 of mobile users say they're more likely to revisit mobile-friendly sites" – Google.

52% of users say the main reason why they won't return to a website is aesthetics.

Only 1% of users say e-commerce websites meet their expectations every time.

Only 55% of companies are currently conducting any user experience testing.
What can you do now to improve the user experience for your customers?
It is time to ask yourselves, are you providing a good user experience on your digital platforms. Based on the above statistics, it is highly likely that there is some room for improvement.
Perhaps you should improve the aesthetics of your online shop, run a speed test on your website and find out how to make it faster, or present your content in a more engaging and responsive way. 
Let us help you with improving your clients' user experience
.
Regardless of what the issue is, you don't have to deal with it alone. This is what agencies specialize in, and we are here to help. 
If you need some help getting an understanding of your current situation and planning out the next steps, we recommend looking into doing an online health check. Many agencies can help with that, and it will get your priorities in order.
This type of audit will reveal all the areas of improvement, covering areas like SEO, Social Media, email marketing, your current website structure, blog content and tone of voice. 
This will help determine which elements you would most benefit from:
– upgrading your website and fixing it's technical errors so your users will enjoy the website experience and stay browsing it.
– Optimizing all your online content for mobile.
– Improving the SEO so your website will get some traffic in the first place.
– Improve your social strategy to create more awareness.
– Updating your online content into more up to date, responsive formats.
Incorporate eBrochures into your User Experience Improvement Strategy
When it comes to the aesthetics and responsiveness of your content, eBrochures are a great way to do it, read more here about the capabilities of an eBrochure. eBrochures are more suited for more visually engaging content that can be animated and include videos and image galleries. Consider this for your brand introduction booklet, marketing guide, or product/services catalogue.
eBrochures can become an integral part of your marketing strategy and fit in nicely into your conversion paths. Additionally to what I mentioned earlier, you can also include Call to Action buttons or add an inquiry form for the viewer to fill out and use it as a data collection tool.
When dealing with content-heavy documents that require constant updating – Livebook is the way to go. Read more about the user experience of Livebook and why it is better than a regular PDF.
There are many possibilities for how to use your eBrochure most efficiently. If you'd like some help with refining your ideas, please feel free to 

contact us

, we would be happy to help!